our
restaurant
Typical dishes and genuine raw materials create the union of our delicious dishes.
Umbrian gastronomic tradition
Fresh raw materials every day to create tasty dishes with traditional taste.
The cuisine of our restaurant, in full respect of the Umbrian gastronomic tradition, is characterized by the use of simple raw materials and is based essentially on fresh and daily preparations of dishes that aim to enhance the flavors and quality of raw materials. In addition to a wide variety of meats, sausages and cheeses, in the daily menu, you can taste the main courses of peasant origin, prepared with natural ingredients; in particular, bread without salt, focaccia and among the varieties of egg pasta, tagliatelle and umbricelli handmade one by one by our grandmothers.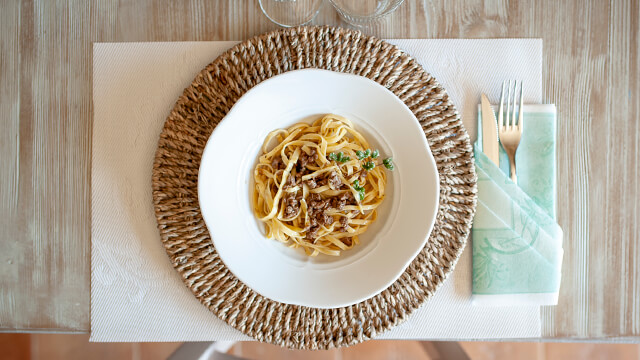 BOOK NOW.
Write us or call us to book your next holidays or make a reservation at our restaurant.